Brian Thies, MS, OTR/L, COMT, CHT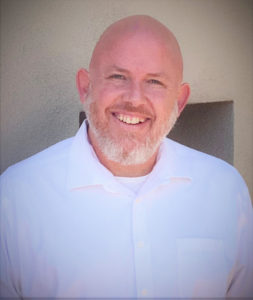 Education: Masters of Science Occupational Therapy, A.T. Still University
Brian's interest in hand therapy was sparked by a family member who was attending college studying to be an occupational therapist. Initially, his path was leading towards becoming a physical therapist, and after investigating occupational therapy, he found himself fascinated by the complexity of the hand and its specialty. Majority of hand therapists have an occupational therapy degree, so Brian began gearing his studies towards occupational therapy while volunteering at a hand therapy clinic in Tucson to gain experience towards becoming a Certified Hand Therapist.
Brian feels the most critical part of the rehabilitation process is patient education. His area of hand rehabilitation interest includes traumatic injuries and repetitive strains. Ultimately, he enjoys treating all ailments and injuries, and he believes involving his patients in their care creates greater awareness of what to avoid during rehab, as well as, how to progress healing. Brian creates a welcoming enviornment for his patients and provides an exceptional rehab experience for everyone, treating each patient as if they were his own family.
Brian's interest outside of patient care is oriented around his family. His weekends are reserved for time with his wife and children. He is involved in his church and draws upon his faith and the importance of family as a foundation for running his practice and welcoming his patients into his care.